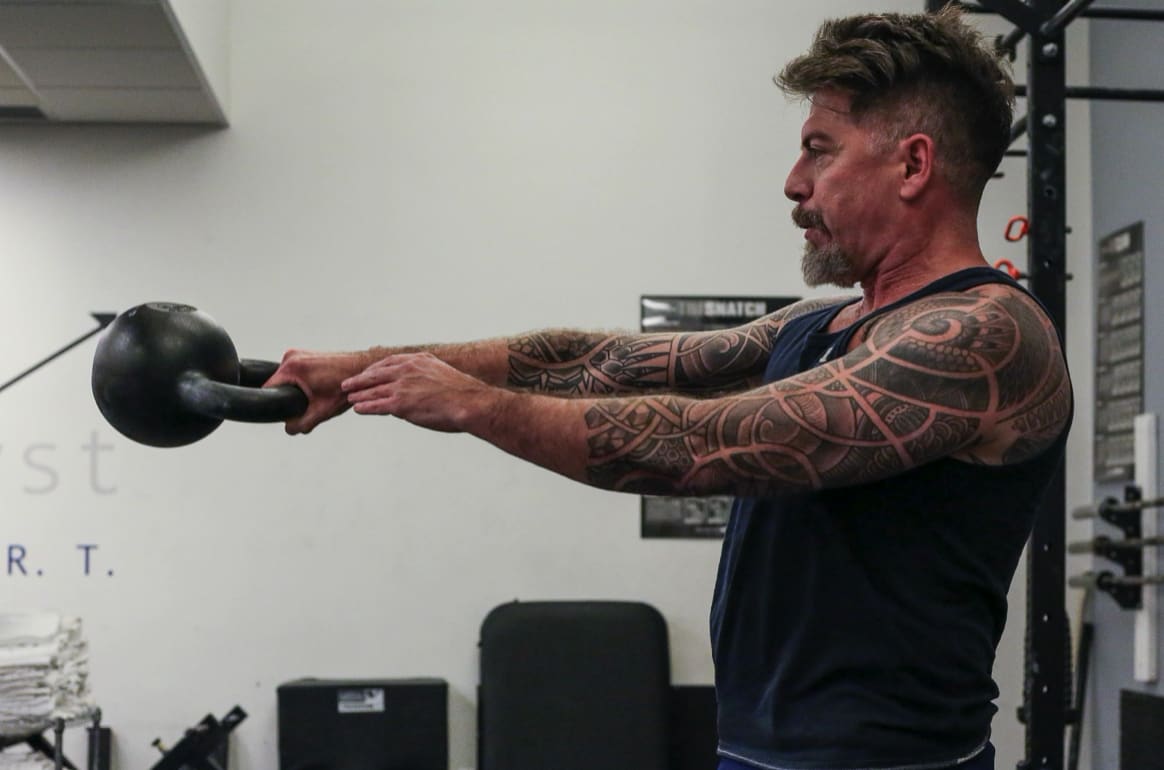 Robert's Success Story
The Catalyst SPORT semi-private training method is terrific. There is a great team of about 7-8 trainers, and they all work together with similar techniques -- lots of kettlebells and barbells and bodyweight training, with attention to form and posture and mindfulness of movement. Each client gets a specific written program and all of the trainers follow that program. You'll be doing deadlifts and squats and kettlebell swings and Turkish get-ups. After 18 sessions you get re-assessed and you get a new program.


The method makes SPT super-easy for scheduling. You use the app and sign up for any session on the calendar. It doesn't matter which trainer is assigned to that session, because they all collaborate and they all know your program. No more fussing with a single trainer and being tied to their schedule. There is at most a 3:1 ratio of clients to trainers. That allows the trainers to keep an eye on each of the clients and to offer corrections and cues.


Serious work is happening here, but the atmosphere is really fun.