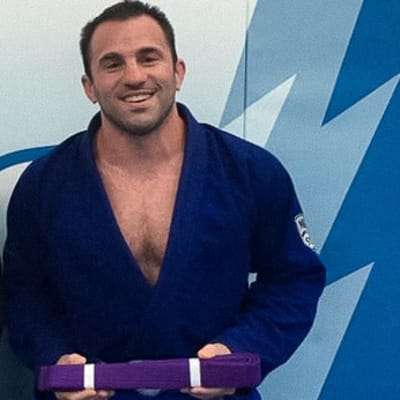 Jason Kapnick
Jason Kapnick is a personal trainer, entrepreneur and one of the Co-Founders of Catalyst S.P.O.R.T. His training philosophy centers around building a strong foundation of movement quality, and then layering strength and conditioning on top of that. He believes in empowering his clients to take responsibility for their results through mindful practice, education, and a collaborative approach.
Prior to becoming a fitness professional, Jason worked in investment management, where he specialized in leveraged credit, analyzing companies ranging from start-ups seeking growth capital, to investment grade credit, as well as distressed credit and special situations.
Jason is also a lifelong athlete. He was an All-State midfielder in lacrosse and went on to play Division 1. Following that, he was a successful strength athlete in Powerlifting, where he made multiple "Elite" totals, including best lifts of 545lbs squat, 355lbs bench press, and 660lbs deadlift in the 198lbs weight class. Jason was the 17th person to ever complete the prestigious kettlebell challenge known as "The Beast Tamer Challenge"—which requires one to overhead press, one-legged squat, and perform a pull-up with the 48kg (106lb) kettlebell. Currently, Jason practices brazilian jiu-jitsu at the Renzo Gracie Academy, where he is a purple belt under the legendary John Danaher.
Jason teaches kettlebells workshops in the US, as well as internationally, in his role as RKC Team Leader. Other relevant continuing education has included Functional Movement Screen Level 2, Functional Range Conditioning Mobility Specialist, and coursework with the Postural Restoration Institute (PRI).
Jason lives in Morris Plains New Jersey with his wife Veronica and their two mutt dogs, Tormund Giantsbane and Dracula.