Catalyst SPORT is hiring! Our team has been called "the best coaching staff on the east coast," and we're looking to add a Semi-Private Training coach to our squad. Check out the position listing below, and if you (or someone you know), fit this description, please fill out the application below.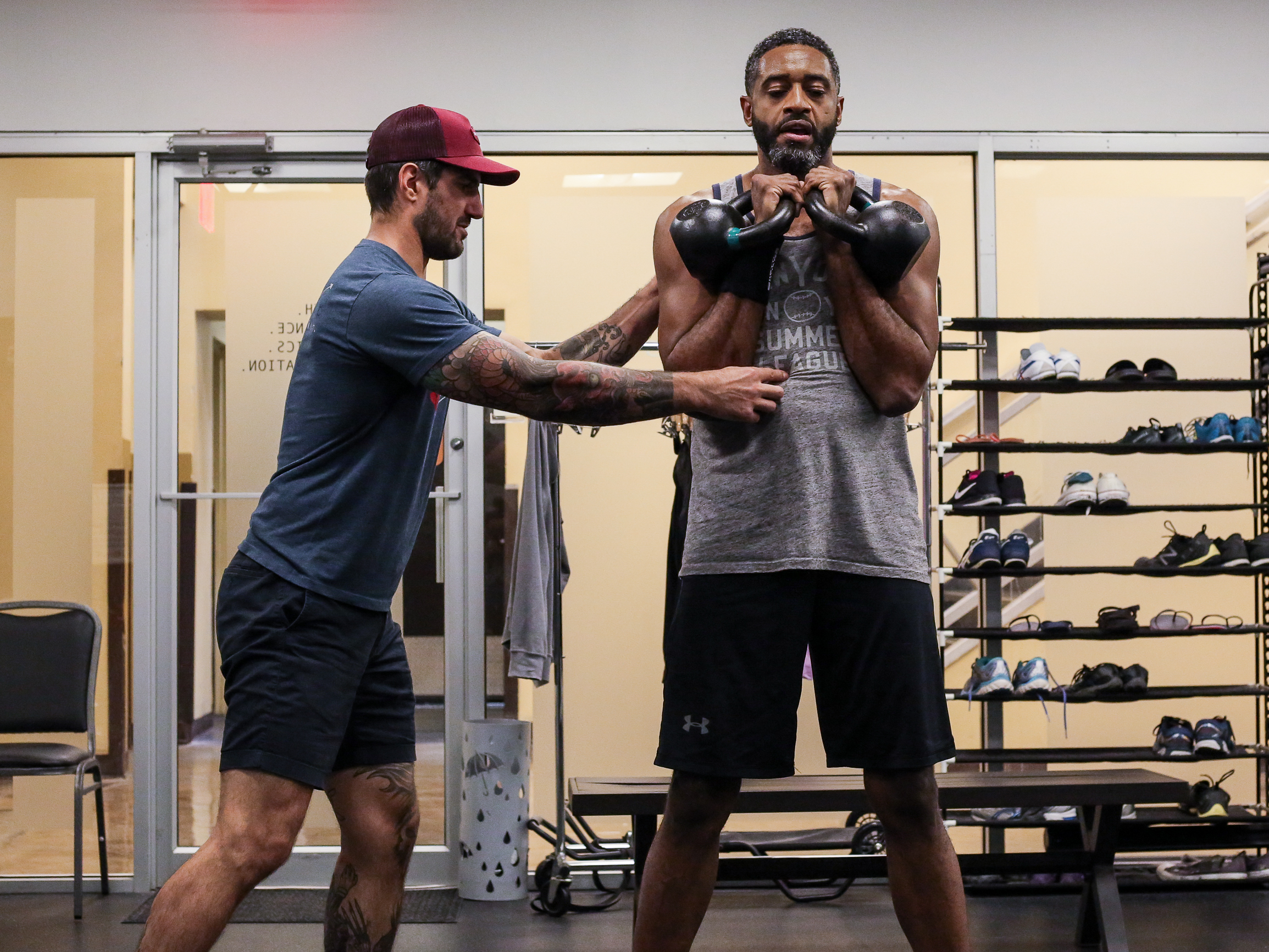 Who we want:
We're looking for a passionate, thoughtful coach who wants to help make a difference in people's lives. We place a big priority on education and personal development—we want to find someone who is always learning, and always growing. We utilize many different methodologies but strive to be non-dogmatic—ideal candidates will be adaptable and open-minded. This is not just a "ra-ra" motivator position—you must be able to communicate, coach, and teach.

Philosophically, if you believe that pain-free authentic human movement achieved through strength, stability, and mobility are essential to a person's fitness and health, we are the place for you. Some of the biggest influences on our fitness programming include RKC/SFG kettlebells, Functional Movement Screen (FMS), Powerlifting, Functional Range Conditioning (FRC), and more. Familiarity with some or all of these methodologies is great, but a willingness to learn is more important.

We want a fitness professional that can start part-time (up to 20 hours per week) and possibly take on more responsibilities and grow with us.

Applicants should be willing to work 10-20 hours per week (option of working toward full time). Available shifts include mornings (7-10 am), some afternoons (12:30-4:30 pm), and evening/closing hours (5-8 pm).
Position Description
1. Teach safe and correct Catalyst SPORT exercise technique in a clear and concise manner, such that members learn how to apply proper skills and movements, and are empowered to take ownership of their fitness routines and results

2. Our Semi-Private Training program has a set weekly schedule. As a coach, you will be assigned hour sessions to be responsible for. Catalyst members register themselves for these sessions through an app.

3. You will not be responsible for any marketing, prospecting, or sales

Position Pay

* $50/hour– $50,000/year or more (dependent on the number of sessions performed). Two weeks per year of paid vacation.