by Pari Aryafar
Summer is almost here! The days are getting longer, the flowers are blooming, and… you are staying inside. It's a little tough to not feel blue at this time, but something good you can do for yourself is incorporate some daily exercise.
While you may not be able to do exactly what you were doing before, the great thing about us being human beings is that we can improvise, adapt, and overcome!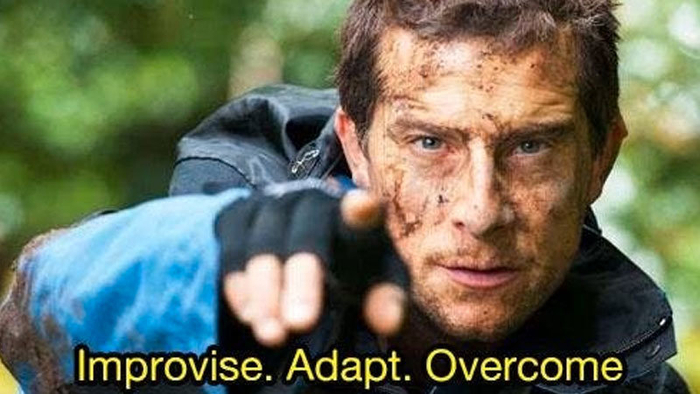 Catalyst S.P.O.R.T. is offering virtual training sessions and our members are loving it. You can sign up for a session yourself, but first, we'll share why you should keep moving, even as the world is staying still right now.
1. It'll make you feel better
Yup, exercising releases endorphins, those great little hormones that make you feel happy and relaxed. On top of that, exercising regularly is an awesome way to consistently feel good. Not to mention, you'll get to see the coaches you know and love, and that always makes us happier!
2. It's an easy way to build a routine
We aren't going to lie - this situation is tough. Without responsibilities to the outside world, it may be hard to keep a regular schedule. Humans love consistency, and a way to rebuild that is by training at a set time a few times a week. Our virtual training sessions are available throughout the day, and are very flexible. If you're waking up at 7 am or at 1 pm, we have a session that will work for you.
3. It's a goal you can continue working towards
Whether you've been with Catalyst for 5 years or for 5 days, we are focused on helping you achieve your goals. Just because we aren't meeting physically, doesn't mean that we still can't help you. We can still get you to where you want to be, especially with our highly knowledgeable and experienced coaches. It feels good to be accomplished, and we love helping our members have that.
4. See your friends and stay in touch
Some of us have been by ourselves or have been cooped up with family/roommates. See some faces that you don't have to worry if they wiped the counter down or ate your brownies in the fridge. It's nice to socialize, catch up, and keep in touch with your friends from the gym, and every virtual session is an opportunity to do that.
5. You get to focus on nothing but yourself, for an entire hour
Can we control what's happening in our outside world? Unless you're Professor X, likely not. But what you can control, is how you show up for yourself. Self-care is one of the most important and valuable things right now, and exercise not only takes care of your physical health but your mental health as well. Give yourself that time.
As always, we are here if you need anything, now more than ever. We have been so happy to not only hear how the sessions have been benefiting you, but how they have given us an opportunity to support you in this time. While we look forward to seeing you all again in person soon, for now, it's nice to be able to log in and connect.