Take Control Of Your Health Today With a FREE Fitness Assesment!
At Catalyst S.P.O.R.T. our number one goal is for you to be successful in your fitness journey! If you are having trouble reaching your goals or staying on track, now is the perfect time to take advantage of our Free Fitness Assesment.
Discover a way to feel better, stronger, and have more energy in your everyday life by understanding your body.
Click the button below to schedule your fitness assessment today!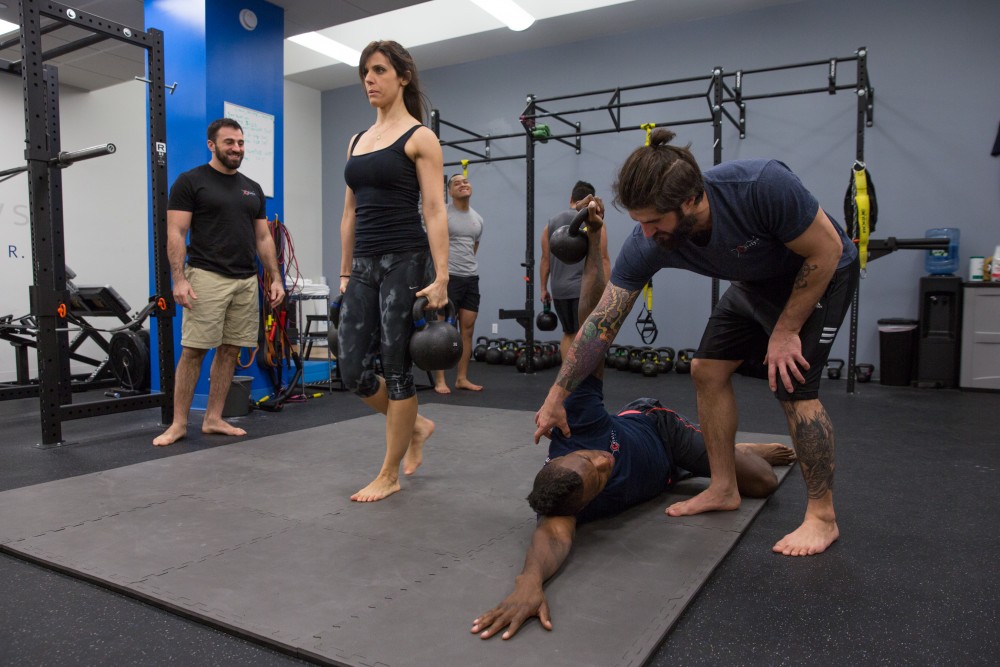 What is a Fitness Assessment?
Our Fitness Assesment was designed to help residents of New York understand their current fitness level so that they can make safe and healthy choices as they continue their health journies. This program is perfect for everyone from first timers to professional athletes.
Free Assesment Includes:
Functional movement screen
Workout program design
Unique expertise
and a Goal setting session!
Gain Insight to How Your Body Moves Every Day!
Our functional movement screen is a 7 step graded evaluation of your body's movement patterns. During this assessment we evaluate the movements you make while squatting, stepping, reaching, lunging, and crawling.
From here we can get an idea of how your body currently moves. This allows Catalyst S.P.O.R.T. to assist in program recommendations and provides a baseline of what your body can handle while staying safe.
What Are You Waiting For?
Don't just work out. Work out the right, and safe way for your body. Take advantage of your Free Fitness Assessment by simply clicking the button below!