What is Semi-Private Training?
Semi-Private Training is the perfect solution for busy New Yorkers to learn what type of exercise best suits their body, and get consistent on a routine that builds strength, improves day-to-day life, and burns fat.
Just like personal training, you'll get workouts that are completed customized to you. Our 3:1 ratio guarantees that our expert coaches will be able to guide you every step of the way.
And since we have 55+ sessions per week at all different times, you'll always be able to fit your workouts into your busy schedule.
Focused Semi-Private Personal Training In New York Will Have You Seeing Results Fast!
Here's how it works:
1. Start off with a 1-on-1 assessment and planning session
2. We'll design you an individual roadmap that guides you exactly what to do to reach your goals
3. Attend two 1-on-1 VIP On-boarding sessions to learn how to execute your plan
4. Register for any of 55+ weekly sessions online and get weekly coaching from some of NYC's top personal trainers in a fun and supportive 3:1 environment.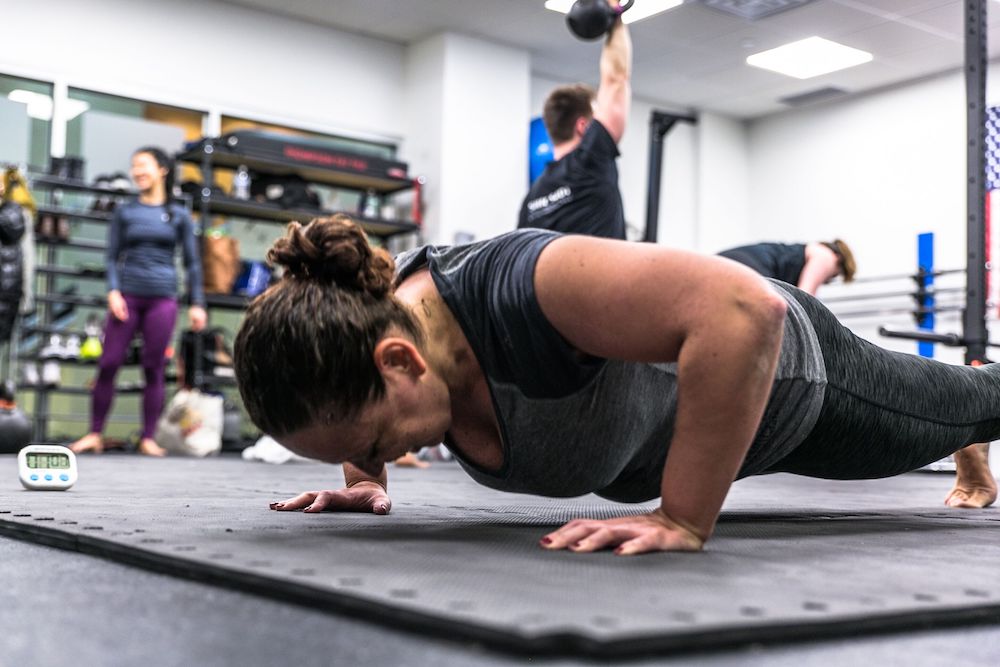 No Confusion, Only Results - We promise that you'll always know exactly what to do in your workouts. We also promise that your workouts will always be geared towards RESULTS - never any gimmicks.
OR
Fill out the short form on this page to learn more!