Try Out Our Semi Private Training Today With A FREE Consultation
Are you looking for hands-on instruction AND the motivation of a few supportive classmates? Well, that's exactly what we're offering in our Semi-Private training program at Catalyst S.P.O.R.T. in Midtown Manhattan.
We are committed to helping you reach your fitness goals and there's truly no better way to do just that. Our Semi Private Training gives you access to a professional instructor and a great support system that can keep you challenged week after week.
And don't forget: you can try it out today with our FREE Consultation. Just click the button below to sign up.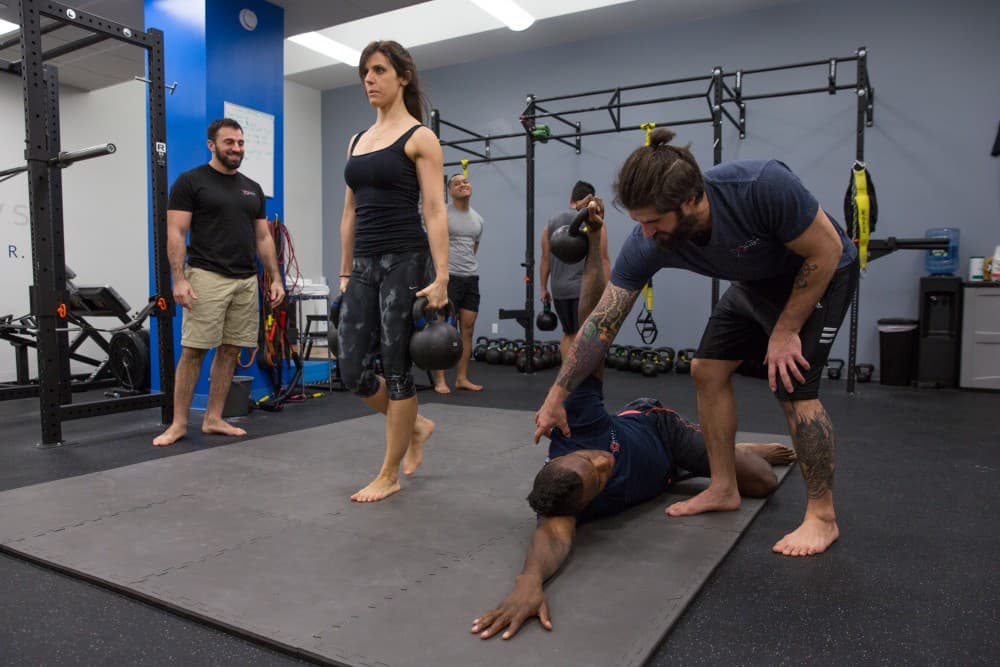 Why Is Our Semi Private Training Right For You?
At Catalyst S.P.O.R.T., we're combining the best aspects of personal training and high-energy group fitness classes. This program surrounds you with a small handful of teammates that can keep you motivated week in and week out, while also give you access to professional instructors to help you get the most out of every workout.
We're proud to work with people of all ages and experience levels. PLUS, we're conveniently located right here in Midtown Manhattan, so your training has never been more convenient.
Join us today for:
Total-body strength training
Healthy, sustainable fat burn
Ongoing encouragement and accountability
Improved self-confidence in every aspect of life
Try It Out Today With A FREE Consultation
Don't miss out on your chance to see everything we have to offer. Our FREE consultation gives you the chance to see our training firsthand and ask any questions you have along the way.
Just fill out the short form on your screen to get started today!